YOU WILL BE FREAKED OUT!
Not many people know…
Few have heard…
Even fewer are ready...
Something HUGE is about to happen very soon. It could SCARE the living daylights out of you. But Liscarroll students will not be scared because they know all about it and are ready for it.  
ARE YOU READY?
OR
WILL THE DAYLIGHT BE SCARED OUT OF YOU??
On the morning of MARCH 20th 2015, things will turn a little spooky and eerie for people who don't know what's happening, because on that morning there will be a
PARTIAL SOLAR ECLIPSE
The moon will block out 90% of the sun, so it'll be ALMOST a Total Solar Eclipse!
If you are in Liscarroll on that date, the sun will rise at 6:37 as normal. The moon will rise at 6:34 but will be completely invisible.  We will not be able to see the moon. That's because the side of the moon that's facing away from earth will be lit up by the sun and we can't see it. We usually call this a New Moon.  New Moons are always invisible.
However, at 8:20 am, a once-in-a-lifetime event will begin. The moon will start passing in front of the sun, causing the light from the sun to slowly get dimmer and dimmer as the moon slowly creeps across almost the entire face of the sun, blocking off the light and casting a dark shadow on a large part of planet Earth.  Liscarroll and all of Ireland will be under the most of this shadow!
Expect it to get extremely DULL. Not pitch dark.
The birds may even go quiet as they become confused about the time.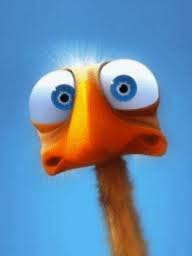 Click here to see an animation of what to expect.
08:20 The moon touches the sun's edge
09:24 Most of the sun will be covered by the moon (maximum eclipse)
10:32 The moon leaves the sun's edge.
The last eclipse similar to this was on the 11th of August 1999.